Anunciado Final Fantasy 7: Ever Crisis, una habilitación de toda la clan FFVII para móviles
Square Enix ha anunciado hoy novedades al respecto de Final Fantasy VII Remake: no slo ha confirmado que llegar mejorado a PS5 con una actualizacin gratuita y contenido adicional, sino que tambin ha presentado dos nuevos juegos inspirados en el remake; por un lado est Final Fantasy VII: The First Soldier, un battle royale para mviles que se lanzar este ao, mientras que por otro se ha anunciado que el propio remake llegar tambin a dispositivos mviles iOS y Android en 2022 con una versin adaptada.
Esta versin se publicar bajo el nombre Final Fantasy VII: Ever Crisis, un ttulo que ya se filtr (junto al de Final Fantasy VII: The First Soldier, por cierto) haciendo creer a muchos que se trataba de una especie de contenido adicional para el remake o incluso su esperado segundo captulo. Finalmente no ser eso, sino una adaptacin de la versin moderna del juego adaptada grfica y jugablemente a mviles. Podis ver el primer triler de este curioso proyecto a continuacin:
Final Fantasy VII adaptado a mviles
Este juego para mviles es una experiencia para un jugador estructurada por captulos que cubrir toda la lnea de tiempo de FFVII, incluidos los eventos del juego original junto con todos los ttulos de compilacin de FFVII (Advent Children, Before Crisis, Crisis Core, Dirge of Cerberus), as como nuevos elementos de la historia.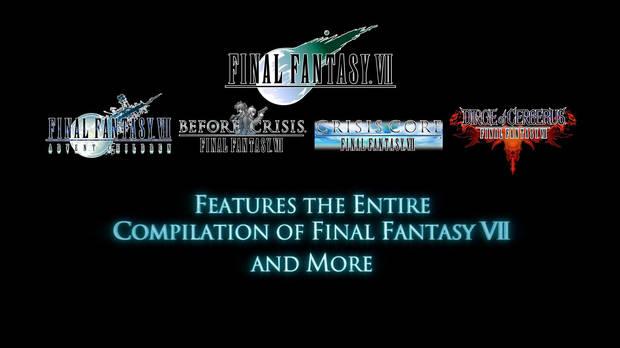 Saldr para dispositivos iOS y Android y contar con personajes en tres dimensiones estilo chibi que nos recuerdan a los de Final Fantasy XV Pocket Edition. Los dilogos y cinemticas se representan en dos dimensiones, mientras que en los combates, por turnos al estilo clsico, se podrn ver los modelos rediseados de los personajes del juego. Llegar a lo largo de 2022.